March Roars In
February 27, 2009
There is springtime in my basement. The seedlings have sprouted. Beans, lettuce, tomatoes, thyme, lavender, squash, peppers, and more.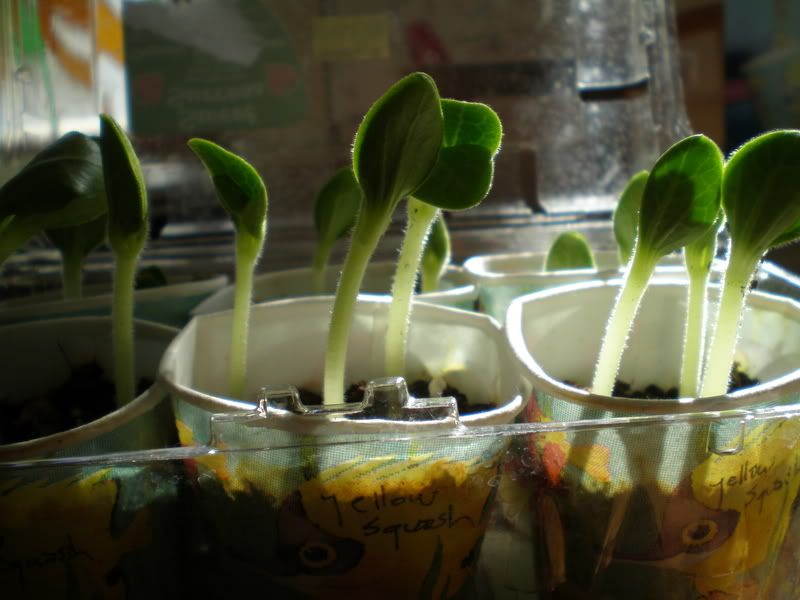 I water them twice a day with a squirt bottle. I set them under our fluorescent lights first thing in the morning, and then I turn the lights out for them just before I tuck myself in to bed.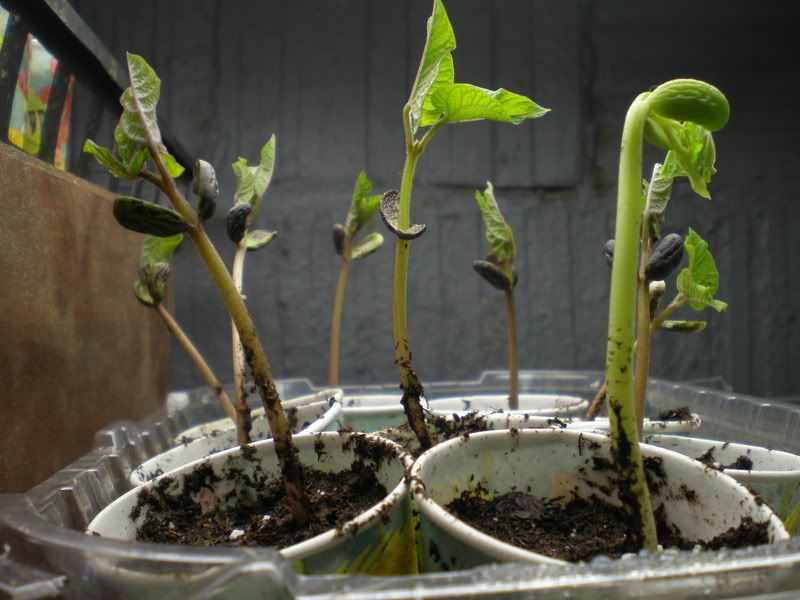 It's amazing that these things emerged from little seeds I shoved into Dixie mouthwash cups. I marvel at how ALIVE they are, and love seeing them get stronger every day, their little spindly stems turning from transclucent white to solid green. They grow so fast. By the time I get home from work, leaves have unfurled and the sprouts continue to leap upwards to the lights.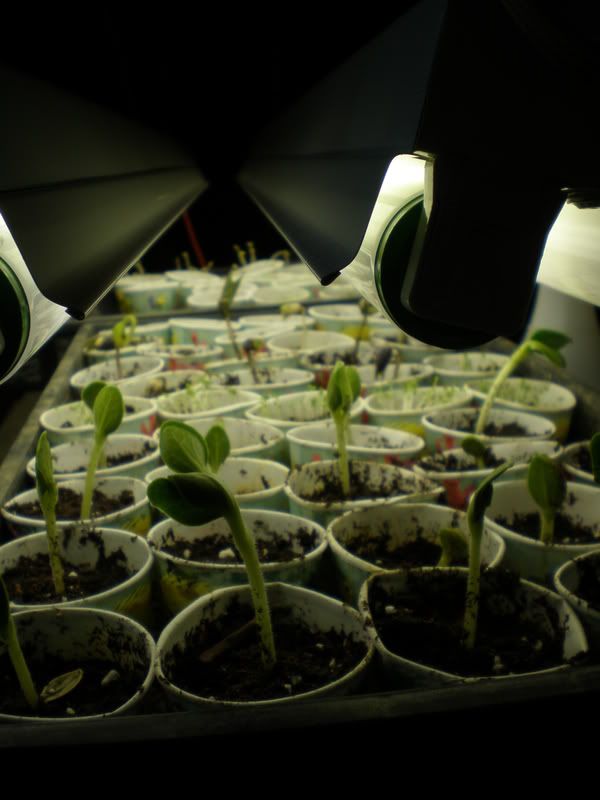 Grow babies, grow.