This is a real problem.
November 25, 2009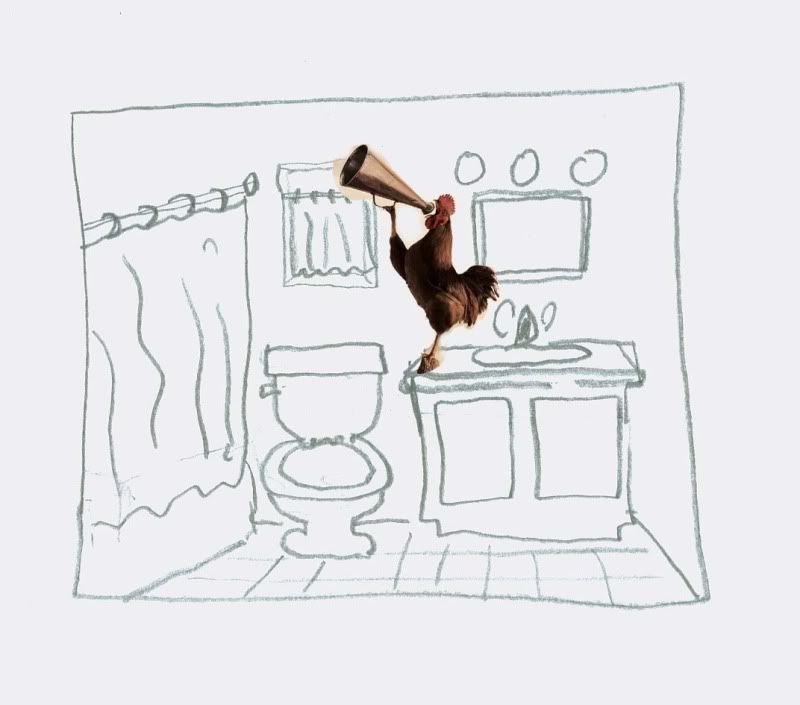 At 3:30 this morning the cock-a-doodle-dooing began, much earlier than it did yesterday. Yes, that's right. There's been more crowing.
At that unholy hour of the morning, I flew out of bed, dashed outside in the rain, and yanked the culprit off the roost mid-trumpet. There's no gender ambiguity now. Absolutely not. She's a he.
I don't mind the crowing. Not one bit. I really like it, actually. But the neighbors probably don't appreciate it (even though their dogs are louder than our chickens, rooster included).
The other kicker is that we're still not 100% sure that any type of chicken keeping in these parts is legal… and a crowing rooster in the wee hours of the dawn is not the way to run a clandestine operation.
The only good place we could stow him safely (and quietly) was in our bathroom.
Our ONLY bathroom.
So off we went to work at our respective federal agencies with a rooster in our bathroom, a terrified cat under the bed, and our toothbrushes in hand. THAT'S Urban Homesteading.